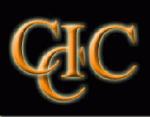 VANCOUVER, BRITISH COLUMBIA -- (Marketwire) -- 11/30/11 -- Colonial Coal International Corp. (TSX VENTURE: CAD) (the "Company" or "Colonial") is pleased to report on the completion of fieldwork carried out on its Huguenot metallurgical coal project located in northeast British Columbia.
The Company confirms that fieldwork commenced in early July and continued until the end of October. Exploration activities included diamond drilling, rotary drilling, down-hole geophysical logging, geological mapping, hand trenching, core description and sampling and access trail construction. The work focused mainly on those areas not drilled by the Company in 2008; namely, the southeastern half of the North Block and along the projected trend of Gates Formation coal seams within the Middle and South Blocks. Most of the work was helicopter-supported although some of the northern drill sites were accessed by trails.
Over the course of the 2011 field program, 33 holes were drilled for a total of 6,871 metres (22,536 feet), comprising:


--  13 diamond drill holes for 3,401 metres (11,156 feet) of HQ-size core;
--  16 rotary drill holes for 3,019 metres (9,902 feet); and
--  4 "large"-diameter holes (for PQ and 6" core) totaling 48 metres (157
    feet) of core and 403 metres (1,322 feet) of rotary drilling.


During the summer the Company increased the field budget to $4.1 million in order to complete additional drilling designed to enhance coal seam definition that was originally planned for 2012. An additional $550,000 was budgeted for baseline environmental studies that were initiated in late-Spring and environmental data collection is ongoing.
Preliminary results from the fieldwork indicate that the 2011 exploration program was successful in confirming the presence of coal seams of potentially economic thickness across the length of the main target areas, as indicated by historical exploration results contained in Coal Assessment Reports filed with the BC Ministry of Mines by previous operators, Denison Mines Ltd. and Gulf Canada Resources Inc. (particularly for the period 1976 to 1979 during which most of the substantive work was carried out).
The Company is proceeding with coal seam data analysis and coal quality testing is on-going. Once all data has been received, reviewed and evaluated, work will commence on geological interpretation and modeling, coal resource estimation and evaluation of coal quality in advance of the Company commissioning an independent report in compliance with NI 43-101 requirements.
The Huguenot coal project is located approximately 70 km. south-southeast of the town of Tumbler Ridge and 115 km. southwest of the City of Grande Prairie, Alberta. Current access into the project area is provided by a network of Provincial paved highways and un-paved, all-weather roads built for forestry and oil and gas exploration and development. Apart from these access routes, there is no major infrastructure in the vicinity of the project area. The project is located approximately 65 km. southeast of a rail line (operated by CN Rail) that terminates at the Quintette Coal Mine load-out facility approximately 17 km. south of Tumbler Ridge.
Forward-Looking Information
Information set forth in this news release may involve forward-looking statements. Forward-looking statements are statements that relate to future, not past, events. In this context, forward-looking statements often address a company's expected future business and financial performance, and often contain words such as "anticipate", "believe", "plan", "estimate", "expect", and "intend", statements that an action or event "may", "might", "could", "should", or "will" be taken or occur, or other similar expressions. By their nature, forward-looking statements involve known and unknown risks, uncertainties and other factors which may cause our actual results, performance or achievements, or other future events, to be materially different from any future results, performance or achievements expressed or implied by such forward-looking statements. Such factors include, among others, the following risks: risks associated with marketing and sale of securities; the need for additional financing; reliance on key personnel; the potential for conflicts of interest among certain officers or directors with certain other projects; and the volatility of common share price and volume. Forward-looking statements are made based on management's beliefs, estimates and opinions on the date that statements are made and except as required by law, the Company undertakes no obligation to update forward-looking statements if these beliefs, estimates and opinions or other circumstances should change. Investors are cautioned against attributing undue certainty to forward-looking statements.
THE FORWARD-LOOKING INFORMATION CONTAINED IN THIS NEWS RELEASE REPRESENTS THE EXPECTATIONS OF THE COMPANY AS OF THE DATE OF THIS NEWS RELEASE AND, ACCORDINGLY, IS SUBJECT TO CHANGE AFTER SUCH DATE. READERS SHOULD NOT PLACE UNDUE IMPORTANCE ON FORWARD-LOOKING INFORMATION AND SHOULD NOT RELY UPON THIS INFORMATION AS OF ANY OTHER DATE. WHILE THE COMPANY MAY ELECT TO, IT DOES NOT UNDERTAKE TO UPDATE THIS INFORMATION AT ANY PARTICULAR TIME EXCEPT AS REQUIRED IN ACCORDANCE WITH APPLICABLE SECURITIES LEGISLATION.
Neither TSX Venture Exchange nor its Regulation Services Provider (as that term is defined in the policies of the TSX Venture Exchange) accepts responsibility for the adequacy or accuracy of this release.
Contacts:
Colonial Coal International Corp.
David Austin
President and Chief Executive Officer
(604) 568-4962
daustin@ccoal.ca