Berlusconi Reaches Deal on Pensions; To Resign?
Posted on October 26, 2011 at 04:48 AM EDT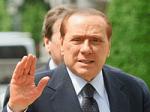 Premier Silvio Berlusconi has reached an overnight deal with his allies in parliament on emergency growth measures demanded by the European Union. Two newspapers report that he offered his resignation in exchange for the deal.