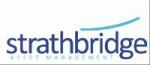 TORONTO, ONTARIO -- (Marketwire) -- 10/03/11 -- Mulvihill Capital Management Inc. proudly announces our new name, Strathbridge Asset Management Inc (TSX: CDD.UN)(TSX: GPF.UN)(TSX: GSB.UN)(TSX: PCU.UN)(TSX: PIC.A)(TSX: PIC.PR.A)(TSX: SBN)(TSX: SBN.PR.A)(TSX: TCT.UN)(TSX: TXT.PR.A)(TSX: TXT.UN)(TSX: UTE.UN)(TSX: WFS)(TSX: WFS.PR.A), reflecting our revitalized focus and commitment to our closed-end fund business. Strathbridge Asset Management ("Strathbridge") builds on Mulvihill's 15 years of experience managing closed-end investment funds. Strathbridge utilizes a dedicated team of investment professionals powered by a revised proprietary investment process.
The change in our name is the culmination of a process that began in 2008 with the spin-off of two divisions. Since that time, the firm has undergone an extensive review and improvement of all facets of the organization, ultimately leading to our rebranding as Strathbridge Asset Management.
Building on our experience, we have developed a revised proprietary investment process using quantitative algorithms that facilitate a more selective option writing strategy, which together with the appropriate use of protective puts, is expected to lead to better risk-adjusted returns for investors. The Strathbridge team will utilize their vast experience to identify unique investment opportunities for investors that provide income and exposure to selected asset classes or features that investors could not replicate cost effectively. We are dedicated to providing timely investor information and services to assist your investment decisions. Our new website at www.strathbridge.com provides detailed information regarding each Strathbridge investment fund, regular commentary and analysis from our portfolio managers and other educational material helpful to investors.
The Strathbridge team is committed to providing unique investment funds for investors to meet their individual income needs and risk tolerance.
David Roode, President, Fund Services
416.681.3940
Contacts:
For further information, please contact Investor Relations
416.681.3966
Toll free at 1.800.725.7172
www.strathbridge.com