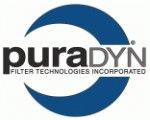 BOYNTON BEACH, FL -- (Marketwire) -- 09/13/11 -- Puradyn Filter Technologies Incorporated (OTCQB: PFTI) (PINKSHEETS: PFTI) announced that a natural gas pipeline customer now safely extends engine overhauls by 25%, or 10,000 hours, on engines operating 24/7.
Engine cleanliness from operating on oil kept constantly clean by the puraDYN® bypass oil filtration system was cited as the determining factor in extending engine overhaul intervals. Puradyn's long-time customer currently operates a fleet of natural gas compressors using Waukesha and CAT engines, and has been using Puradyn filtration successfully for over 5 years.
Customer management indicated they had originally been using a competitor product; however, they consistently had breakdowns interrupting continuous operations and creating considerable expense Once the company switched to the puraDYN system, the breakdowns ceased. Not having to stop, teardown, and make repairs saved hundreds of thousands of dollars in the first year alone.
Management further commented that every component of an engine is inspected when it comes apart for an overhaul. Once they started using the puraDYN system and saw how clean the parts stayed, they were comfortable extending the overhaul, depending on the type engine, to 45-50,000 hours and, in some cases, to 75,000 hours. On average, the engine overhaul interval period was extended by 10,000 hours. The savings in time, maintenance, and productivity resulted in a significant increase in profit.
Wayne Clifton, National Sales Director, Puradyn, said, "This company has been using our largest oil filtration system, the TF 240 model, which is unique in the industry, for approximately five years. The TF-240 is a workhorse that easily handles 24/7 operational environments on engines with large oil sump capacities. In the type of demanding work these engines are subjected to, the last thing anyone needs is for a compressor to go offline at a crucial moment.
"Our system, designed and proven to keep oil continuously clean, provides the additional benefit of efficiently reducing the amount of water generated in the crankcase by the burning of natural gas as a power source. That performance capability is the primary reason the puraDYN system was chosen for this application. Not only do the engines run at optimum performance, they're running longer."
Clifton continued, "We have been gathering data on this application for several years to confirm that our system's ability to maintain continuously clean oil extends the life of the engine and increases life to overhaul, dramatically reducing the life cycle cost of the engine. The manner in which this customer uses our system to reduce operating costs is just one example of how the puraDYN system provides flexibility in optimizing a maintenance program for specific applications.
"While this particular company uses the puraDYN system primarily to increase life to overhaul, other customers place a premium on being able to safely and significantly extend oil drain intervals. For those customers, the extension of oil drain intervals may cause a reduction in the amount of oil being transported to and from remote locations, lessening the amount of CO2 and NOX emitted into the atmosphere by virtue of transport trucks emitting less harmful waste by running fewer hours. Also, due to the extension of oil drains, production of waste oil is reduced, further diminishing the operator's environmental impact."
Clifton concluded, "Whether our systems are used to safely extend oil drain intervals, keep oil continuously clean, reduce engine life cycle costs, or provide added protection for engine oil in extremely harsh environments, Puradyn provides the solution."
For more information on the puraDYN® bypass oil filtration, go to www.puradyn.com.
About Puradyn Filter Technologies Incorporated
Puradyn (OTCQB: PFTI) (PINKSHEETS: PFTI) designs, manufactures and markets the puraDYN® Oil Filtration System, the most effective bypass oil filtration product on the market today. It continuously cleans lubricating oil and maintains oil viscosity to safely and significantly extend oil change intervals and engine life. Effective for internal combustion engines, transmissions and hydraulic applications, the Company's patented and proprietary system is a cost-effective and energy-conscious solution targeting an annual $15 billion potential industry. puraDYN® equipment was selected as the manufacturer used by the US Department of Energy in a three-year evaluation to research and analyze the performance, benefits and cost analysis of bypass oil filtration technology.
About Monarch Communications
Monarch Communications provides public and private companies with results-driven, strategic public relations designed to help raise each company's profile among its target audiences, including investors, consumers and industry. We excel at leveraging our media relations skills and understanding of business to secure placements for our clients in key media outlets.
STATEMENTS IN THIS PRESS RELEASE WHICH ARE NOT HISTORICAL DATA ARE FORWARD-LOOKING STATEMENTS WHICH INVOLVE KNOWN AND UNKNOWN RISKS, UNCERTAINTIES OR OTHER FACTORS NOT UNDER THE COMPANY'S CONTROL, INCLUDING BUT NOT LIMITED TO THE POSSIBLE INABILITY TO RAISE CAPITAL FUNDS, LACK OF PROTECTION FROM INTELLECTUAL PROPERTY, VULNERABILITY BECAUSE OF MANUFACTURING A LIMITED NUMBER OF PRODUCTS, DEPENDENCE ON DISTRIBUTORS, ORDERS PREVIOUSLY STATED IN THIS PRESS RELEASE MAY NOT MATERIALIZE, PRESENT SALES MAY NOT BE INDICATIVE OF FUTURE SALES, AND THE POSSIBILITY THAT THE PRODUCTS DO NOT MEET CUSTOMERS' NEEDS, WHICH MAY CAUSE ACTUAL RESULTS, PERFORMANCE OR ACHIEVEMENTS OF THE COMPANY TO BE MATERIALLY DIFFERENT FROM THE RESULTS, PERFORMANCE OR OTHER EXPECTATIONS IMPLIED BY THESE FORWARD-LOOKING STATEMENTS. THESE FACTORS INCLUDE, BUT ARE NOT LIMITED TO, THOSE DETAILED IN THE COMPANY'S PERIODIC FILINGS WITH THE SECURITIES AND EXCHANGE COMMISSION.
Image Available: http://www2.marketwire.com/mw/frame_mw?attachid=1729622
Image Available: http://www2.marketwire.com/mw/frame_mw?attachid=1729620