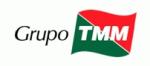 MEXICO CITY -- (Marketwire) -- 07/26/11 -- Grupo TMM, S.A.B. (NYSE: TMM) and (BMV: TMM A) ("TMM"), a Mexican intermodal transportation and logistics company, will publish second-quarter 2011 financial results on Thursday, July 28, after the close of trading on the New York Stock Exchange.
TMM's management will host a conference call and Webcast to review financial and operational highlights on Friday, July 29 at 11:00 a.m. Eastern time.
To participate in the conference call, please dial (888) 349-9585 (domestic) or (719) 325-2262 (international) at least five minutes prior to the start of the event. Accompanying visuals and a simultaneous Webcast of the meeting will be available at: http://www.visualwebcaster.com/event.asp?id=81287.
A replay of the conference call will be available through August 28 at 11:59 p.m. Eastern time, by dialing (888) 203-1112 or (719) 457-0820, and entering passcode 1429969. On the Internet a replay will be available for 30 days at:
http://www.visualwebcaster.com/event.asp?id=81287.
Headquartered in Mexico City, TMM is a Latin American intermodal transportation Company. Through its branch offices and network of subsidiary companies, TMM provides a dynamic combination of ocean and land transportation services. Visit TMM's web site at www.grupotmm.com. The site offers Spanish/English language options.
TMM COMPANY CONTACT:
Monica Azar
Investor Relations
011-525-55-629-8703
Email Contact

AT DRESNER CORPORATE SERVICES:
Kristine Walczak (investors, analysts, media)
312-726-3600
Email Contact