Is Amazon Losing Its Edge as a Media Retailer?
Posted on May 29, 2010 at 12:00 PM EDT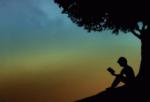 Amazon's success as an online retailer is the stuff that entrepreneurial dreams are made of. In 15 years, Amazon has defined and continued to shape how we shop online - especially for media like books, movies and music. But something unexpected is happening as more media is consumed in the cloud and less on printed pages and plastic disks. Amazon isn't being as successful here.