Where Are the Network Virtual Appliances?
Posted on January 29, 2010 at 12:30 PM EST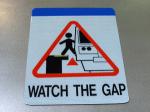 While servers and applications have gone virtual, migrating into cloud computing environments, networking technologies remain bound to physical hardware and data center racks. As server virtualization moves into the enterprise and cloud data centers, when will networking follow with virtual appliances?